In February, we customized a Go Team game template for Ecolab with 400 participants involved. Ecolab is the global leader in water, hygiene and energy technologies and services. Around the world, businesses in the food service, food processing, hospitality, healthcare, industrial, and oil and gas markets choose Ecolab products and services to keep their environments clean and safe, operate efficiently and achieve sustainability goals. They have been in the business for over 90 years!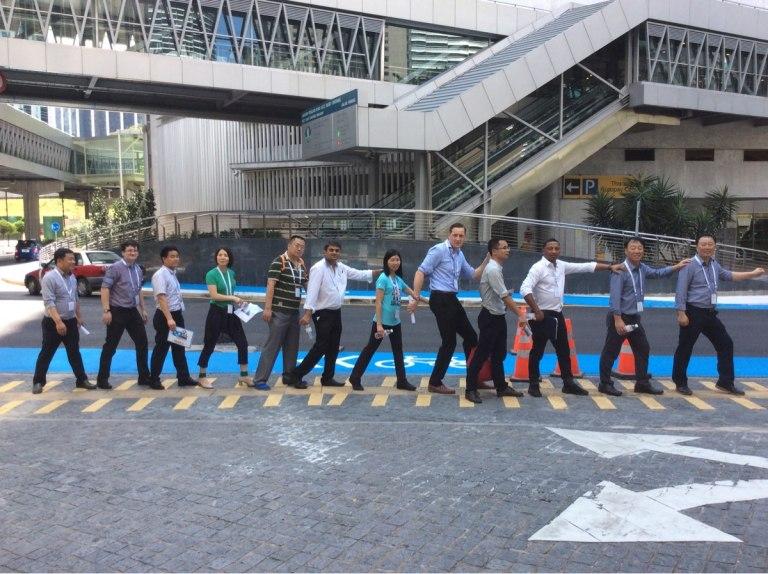 We had 40 teams running around Kuala Lumpur city after their briefing at the Grand Hyatt Kuala Lumpur. The customization included mandatory checkpoints that required specific teams to visit at a specific time. We had highlighted the mandatory checkpoint by temporary turning off all general checkpoints. Once those checkpoints were completed, other checkpoints would reappear on the template for teams to continue earning points for their team.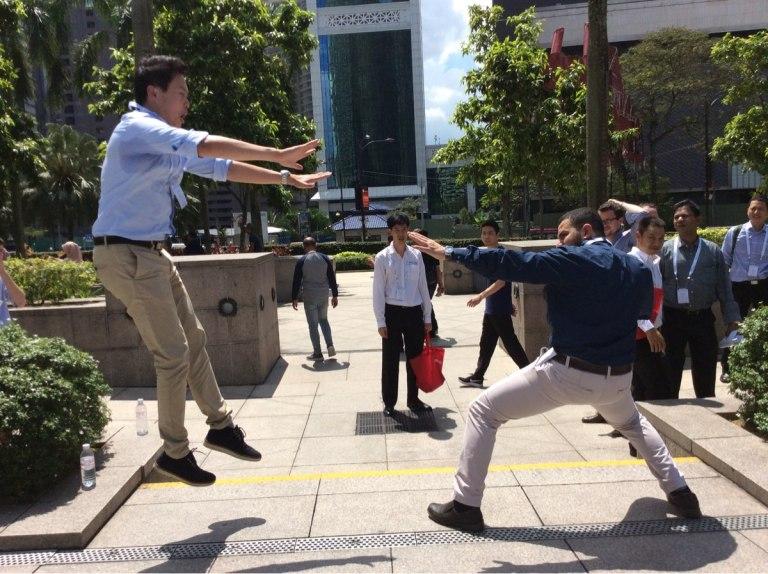 The participants were greeted with beautiful blue sky that day. It also happened to be a public holiday in Kuala Lumpur. That meant no traffic and no lunch crowds in restaurants where the mandatory checkpoints were located. All 40 teams set off to their respective checkpoints together, mingling with tourists and enjoyed the iconic Petronas Twin Towers. They made their conference a memorable and successful day by bonding with one another and having also incorporate a key focus for 2018.